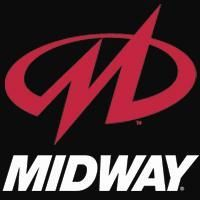 Midway Games was an American video game developer and publisher. They published The Suffering: Prison Is Hell for Playstation and Xbox and The Suffering: Ties That Bind PlayStation 2, Xbox and Microsoft Windows. In February 2009, Midway Games filed in Delaware for bankruptcy.
Surreal Software was acquired by Midway in 2004 and sold to Warner Bros. in July 2009.
Ad blocker interference detected!
Wikia is a free-to-use site that makes money from advertising. We have a modified experience for viewers using ad blockers

Wikia is not accessible if you've made further modifications. Remove the custom ad blocker rule(s) and the page will load as expected.